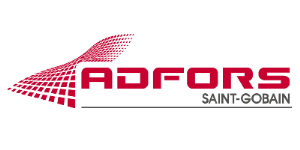 ADFORS produces yarn and strand made of E glass or C glass.
Its characteristics like high tensile strength, low elongation and thermal resistance enable glass fiber to be applied in different markets like automobile, aircraft, electronics and construction.
Product

Glass Yarn

Glass yarn is made by plying several E glass strands processed by size material.

Zero twist

Zero twist is a roving fiber without splice which is made of glass strand without plying.

Chopped strand

Chopped strand is made of E glass fiber which has been processed by size material and chopped in a certain length.

Staple fiber

Staple fiber is made by assemblying discontinuous C glass fibers.
Central home page of Saint Gobain Vetrotex in English