Wallpaper cross (for interior)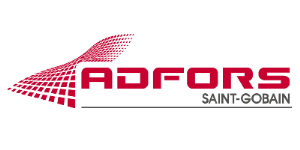 ADFORS produces wall coverings made of glass fiber fabrics which has been coated on surface.
Its characteristics like high tensile strength, low elongation and thermal resistance enable products to have different functions like impact resistance, breathability and absorption of formaldehyde.
This product is suitable not only in residential buildings but also in non-residential buildings like shops, hospitals and hotels.
Novelio®
◆Glass fiber paint base cloth -Novelio® Classic- Paintable wall coverings made of glass fiber
◆Glass fiber wallpaper cross -Novelio® Nature- Ready-to-use wall coverings made of glass fiber
Product example

Novelio Nature series

Made by coating and painting on glass fiber fabric

No special installation is needed and it can be installed just like ordinary PVC wall coverings.