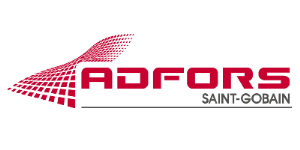 ADFORS produces different kinds of fabrics made of glass yarn and veil made of chopped strand.
Its characteristics like high tensile strength, low elongation and thermal resistance enable products to be used in different applications like roofing, decorative board and carpet.
Product

Glass Fabrics

By weaving glass yarn

Glass Veil

Non-woven cloth made of chopped strand in dry or wet process.

Laid Scrim

By building up glass yarn in grid form and fixing cross points.